PostPro SFX Desktop
Desktop Vapor Smoothing System
The world's first bench-top vapor smoothing system, utilizing our cutting-edge green chemistry, PostPro Pure. Compatible with engineering plastics, the system produces a high quality vapor smoothed surface finish even in office environments.
What is vapour smoothing and why do you need it?
Vapor smoothing for 3D printing is a process in which additively manufactured parts are exposed to a vapor under carefully controlled conditions. This non-line-of-sight approach creates parts with a smooth surface, improved mechanical performance, sealed and sterilizable surfaces. This innovative technology opens a world of new application opportunities in industries such as medical, automotive, food & beverage and consumer goods.
Plug & Play
Simple and fast installation with a small footprint, enabling operation in an office environment.
Compact & Versatile
Designed for R&D and low-volume prototyping projects. Suitable for a range of engineering plastics.
Safe & Green Chemistry
The system utilizes PostPro Pure in quick-change cartridges, for safe and hassle-free operation.
The Complete Bundle
Pre-order the PostPro SFX with all the necessary ancillaries you need to get started.
PostPro SFX System

SFX Workstation

Rack Preparation Stand

Rack Storage Stand

Six Processing Racks

Cartridge Starter Pack*

2-Year Warranty
Pre-order price:
€23,999 MSRP
*Includes three cartridges of PostPro PURE
Excludes GST, and all import shipping and customs costs
Availability in first half of 2024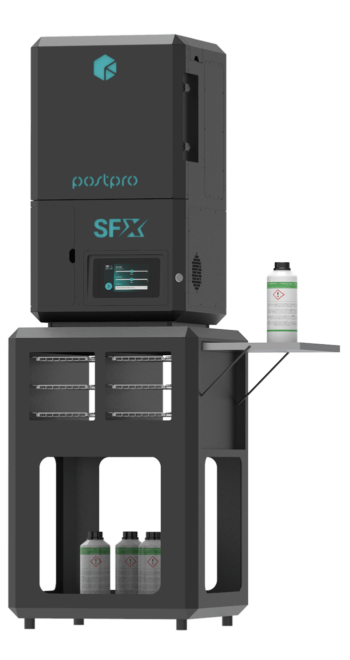 The Starter Bundle
Pre-order the PostPro SFX with only the essential ancillaries you need to start processing your parts.
PostPro SFX System

Three Processing Racks

Rack Storage Stand

Single Consumable Cartridge
Pre-order price:
€17,999 MSRP
*Includes three cartridges of PostPro PURE
Excludes GST, and all import shipping and customs costs
Availability in first half of 2024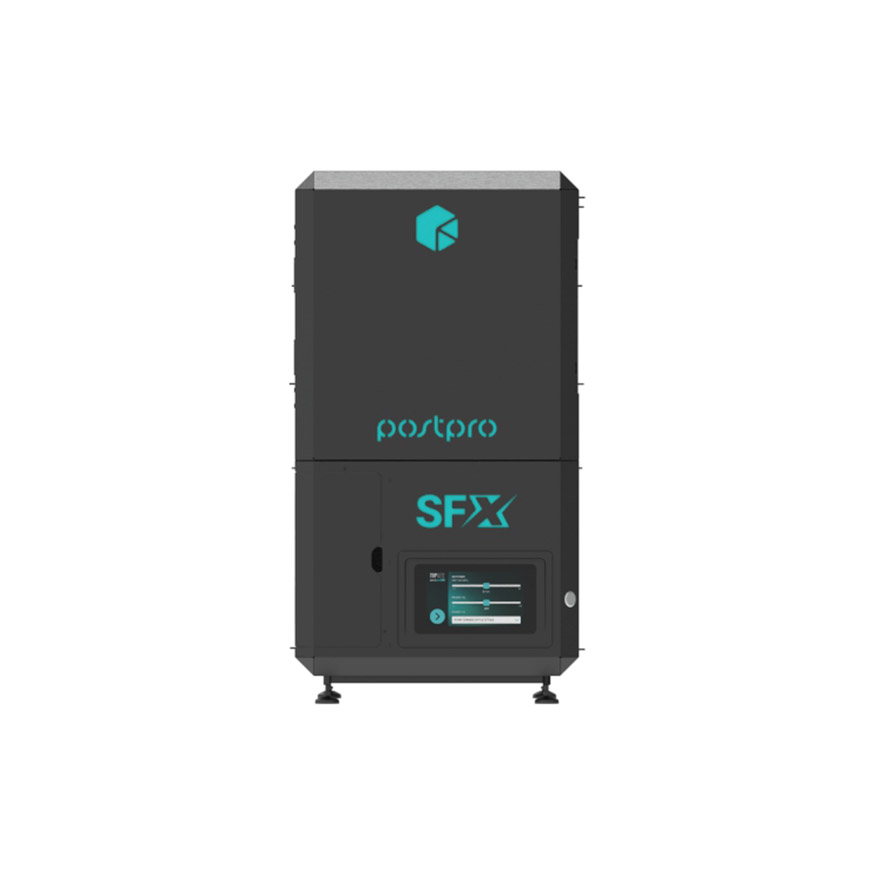 Although small in size, the SFX has the capability to achieve industry leading surface quality of 3D printed parts.
External Dimensions
450 x 500 x 845 mm
Weight
50 kg (110 lbs)
Processing Chamber (WDH)
190 x 320 x 190 mm
Processing Chamber Volume
11.5 litres
Power

230V - Single Phase - 13A

120V - Single Phase - 20A

Software
TUP Lite
Compatible Technologies
MJF, SLS, HSS, SAF, FDM/FFF
Compatible Materials
Nylon 12 (nylon based composites and elastomers in development)
POSTPRO SFX - DESKTOP VAPOR SMOOTHING
The PostPro SFX revolutionizes post-processing of low-volume, production and R&D of additively manufactured parts. Witness the SFX and its capabilities by watching the video.
Having invented industrial vapor smoothing machines, we are pioneers of this technology. With over 300 vapor smoothing machines worldwide, we have the experience and know-how to produce machines that are effective, safe and reliable. The PostPro SFX embodies the pinnacle of innovation and proficiency, harnessing insights developed from handling over 30 million components at numerous blue chip customer sites across various industries.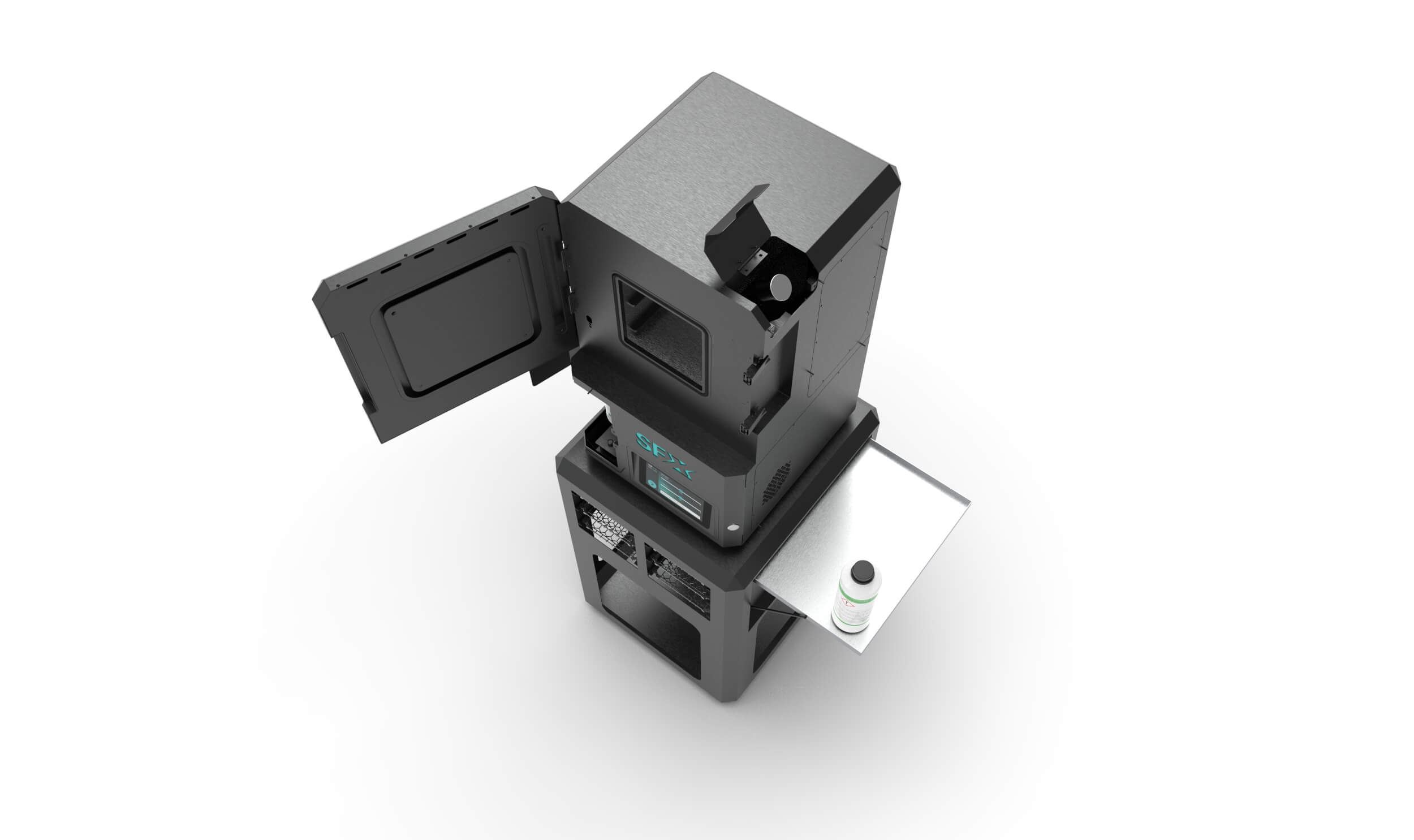 AMT Patented Technology
Drawing on AMT's 6 years professional experience in the chemical vapor smoothing industry. Protected under the following patents: EP3565712, GB2582225 & GB2597240B.
Enhancing Part Properties
The only technology that smooths and seals the surface and internal cavities of 3D printed polymer parts, while also improving mechanical properties.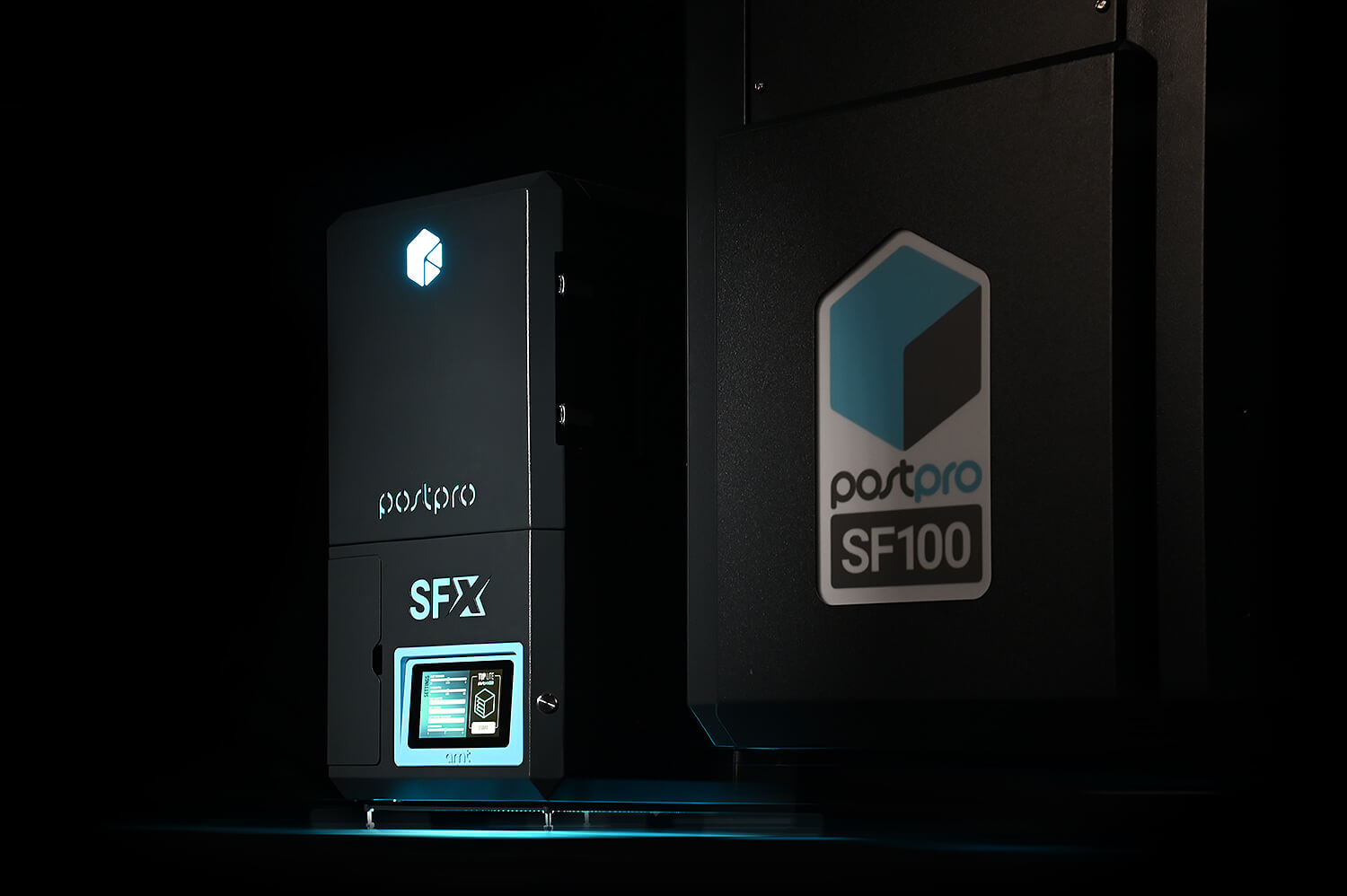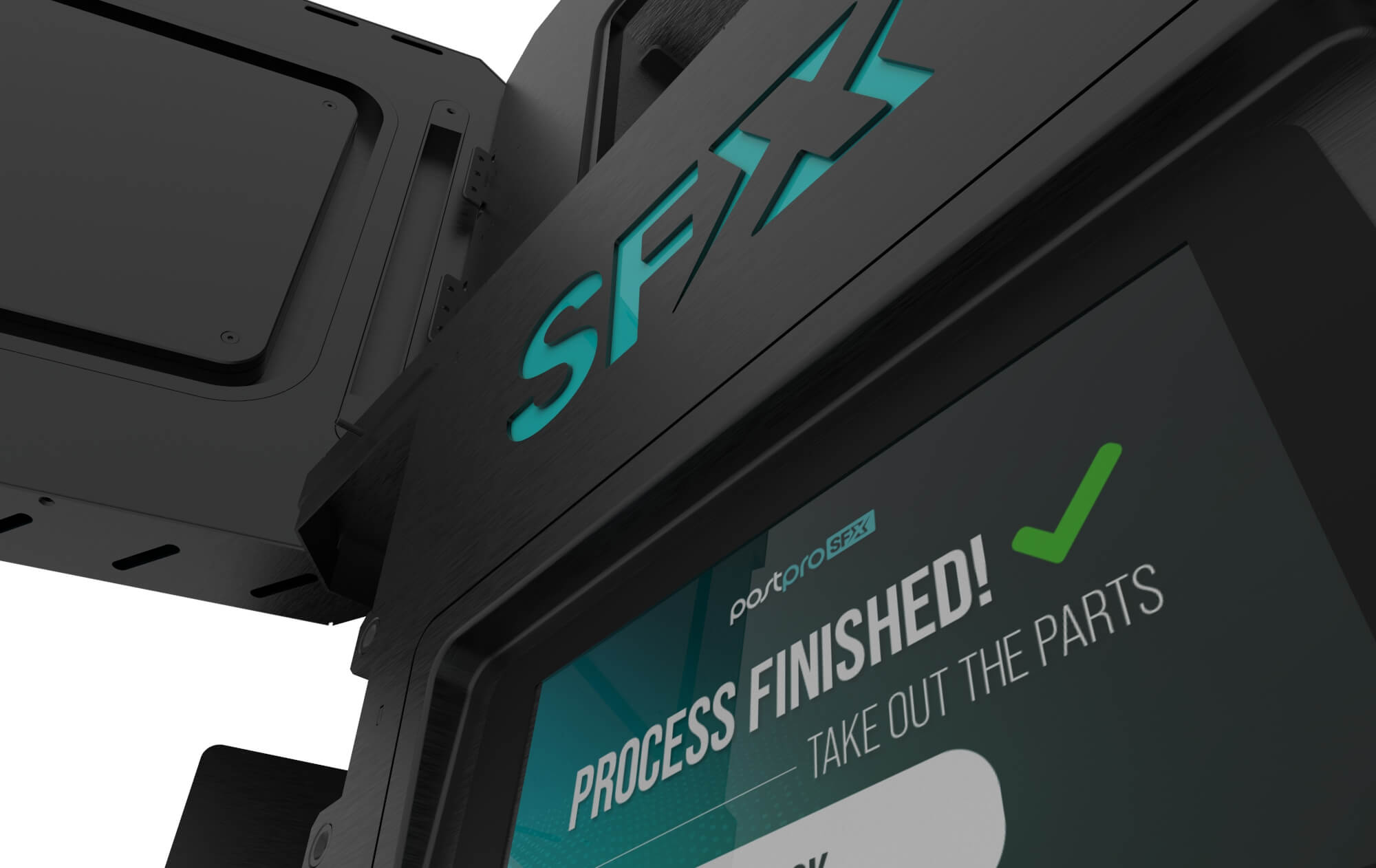 TUP LITE Software
The SFX interface is designed for maximum user-friendliness. The operator inputs the thickness of the part, the fill level of the processing chamber, as well as the part characteristics. Following a quick visual inspection, the user is able to input all of the parameters and start the vapor smoothing process.
Unlimited Applications
Optimized for rigid thermoplastics, with an expanded material compatibility on the horizon. Ideal for SLS, MJF, HSS and FFF applications.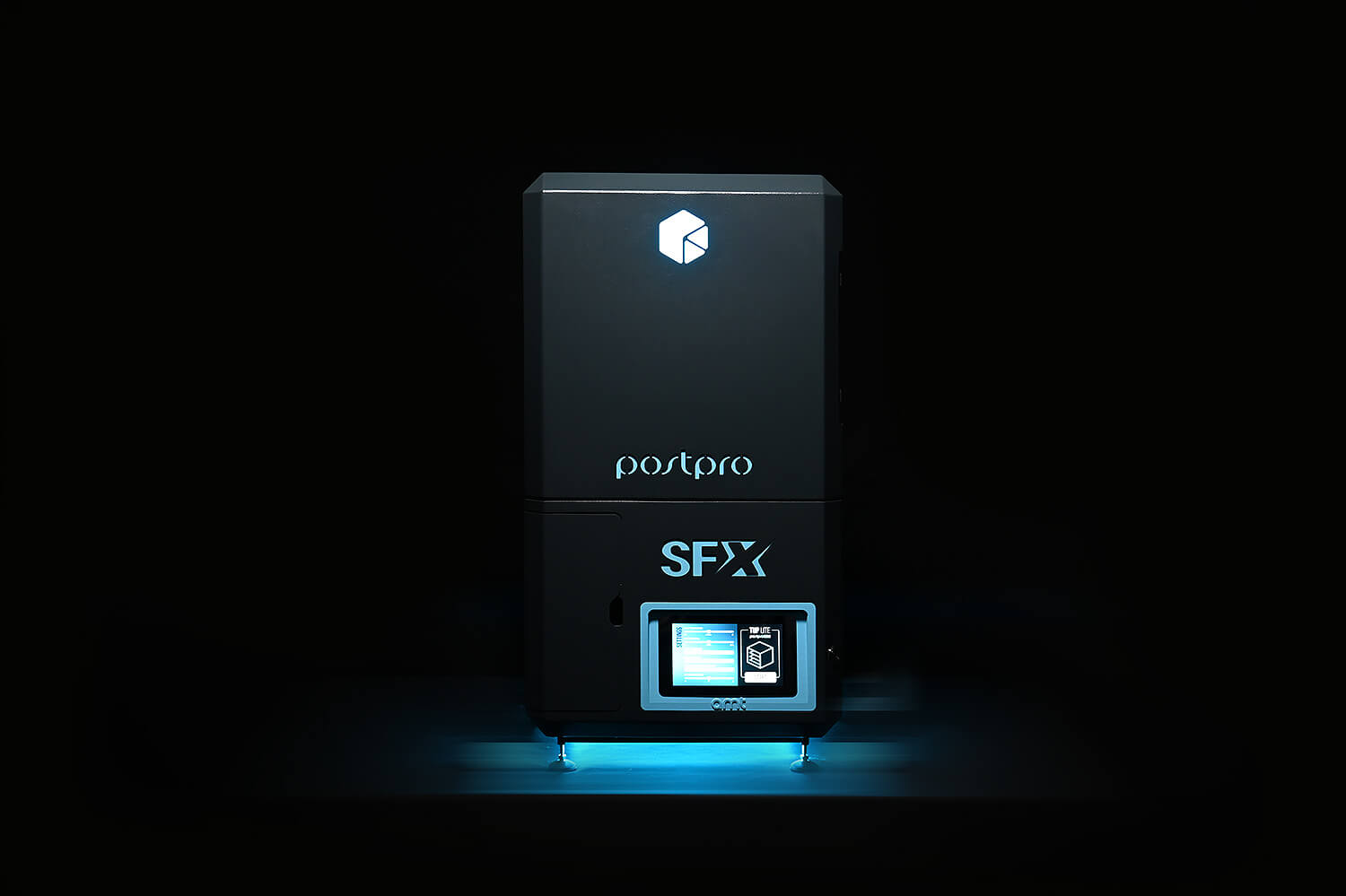 What Can You Expect?
The vapor smoothing process reduces the surface roughness of the part, enhances the material's mechanical properties, such as elongation at break and tensile strength, and seals the surface against liquids. View the before and after photos to know what you can expect: