3D Gence Industry F421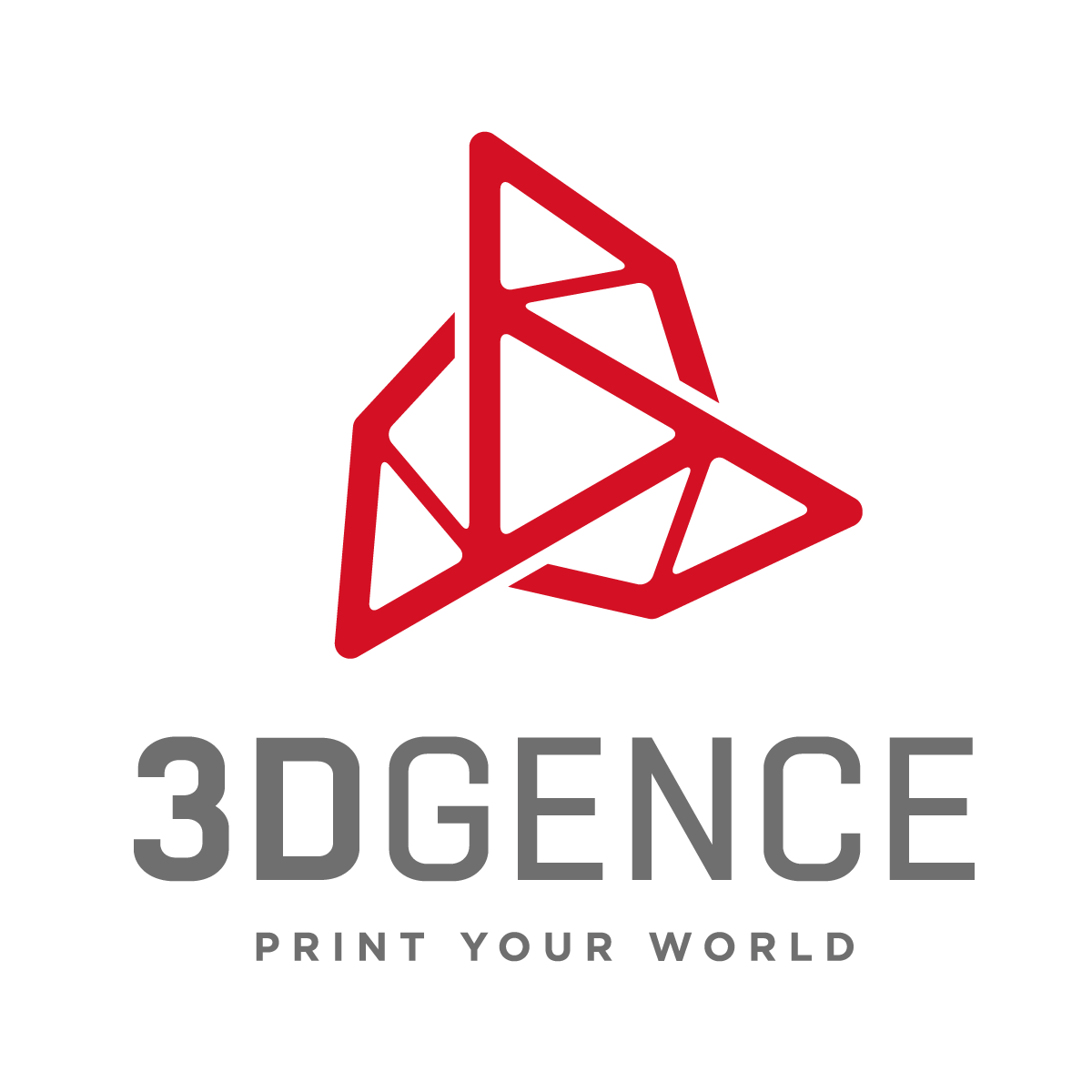 3DGence INDUSTRY F421
Dual extruder 3D printer designed for industrial applications where accuracy, speed, comfort and safety of the entire 3D printing process are crucial.
CONTACT US
Features
High speed
3DGence INDUSTRY F421 pushes the boundaries of the printing speed of industrial 3D printers.
The printing speed is the key aspect of the process. Print speed up to 400 mm/s and 1 meter per second of travel move makes INDUSTRY F421 a great tool. It's a great machine for rapid prototyping but also a full-fledged additive manufacturing system for your business.
Large build volume
Large chamber volume gives you the opportunity to print large or many models in one run.
With the dimensions of 380 x 380 x 420 mm you can 3D print even larger models without splitting them or joining the parts later on. 3DGence INDUSTRY F421 has the best volume to price ratio in its class.
Interchangeable printing modules
Print high-performance and engineering materials that can be used by various industries.
3DGence INDUSTRY F421 features a modular approach to print capabilities. You don't need to use multiple 3D printers anymore. Using job-specific printing modules combined with the predefined and engineered printing profiles you will always get the best quality of the prints. This unique solution makes INDUSTRY F421 and ideal PEEK, PEKK and ULTEM™ 3D printer.
Heated printing chamber up to 180°C
The heated chamber reaches a high temperature and maintains it on a stable level.
Print engineering and high-performance materials with the perfect print quality, exceptional mechanical strength and great dimensional accuracy. High-performance filaments require stable printing process and high extrusion and chamber temperature.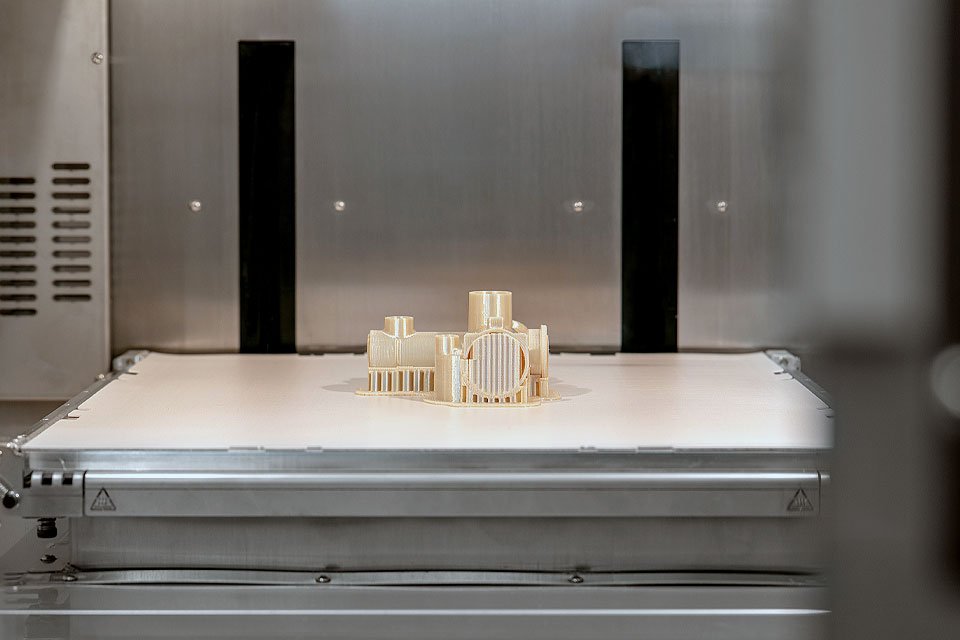 Heated material chamber with automatic spool change system
Keep your materials always dry and ready to print.
Materials are kept in a stable environment due to the heated materials chamber. There are 4 material bays in the filament chamber: two dedicated for model materials and two for the support. When the material is running out, it will be automatically replaced in the extruder with the material from the second bay.
Smart Material Manager
Guarantee of optimal working conditions.
The NFC scanner collects data of the filament used during the printing process – optimal working conditions and maximum speed. The printer checks the information like weight, type, colour and percentage quantity of remaining filament loaded to make the process user-friendly.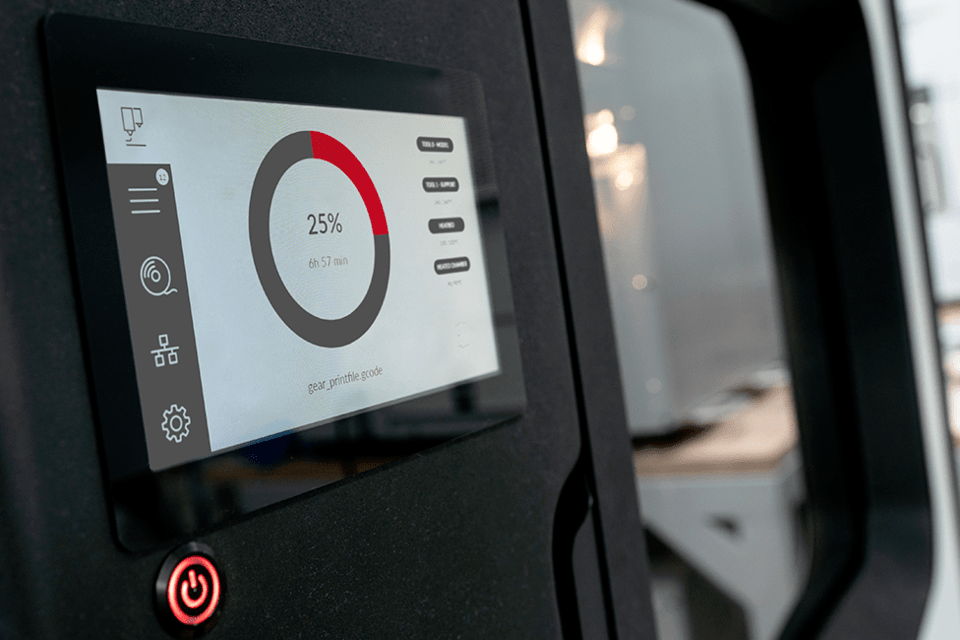 Autocalibration
Low maintenance solution. Always ready to print.
Modules and printer are calibrated automatically, this ensures print quality and dimensional accuracy. The printer does not require manual calibration at all.
Filaments
Technical specification
| | |
| --- | --- |
| Print Technology | FFF |
| Build volume | 380 x 380 x 420 mm (60 648 cm3) |
| Minimum layer height | 50µm |
| Number of printheads | 2, printhead purging system |
| Filament diameter | 1,75 mm |
| Printhead temperature | 500°C |
| Buildplate temperature | 180°C |
| Chamber temperature | 180°C (active heating) |
| Filament chamber temperature | 50°C |
| Travel move | 1000 mm/s |
| Printing speed | Up to 400 mm/s |
| Power requirements | 230V |
| Max. power draw | 4600W |
| Average power draw | 1500W |
| Communication | Ethernet, Wi-Fi, USB drive |
| Slicing software | 3DGence SLICER 4.0 |
| Cloud based services | 3DGence CLOUD |
| Filtration | Advanced filtration unit |
| Sensors | Main chamber door, top access hatch, thermal sensors, emergency switch |
| UPS device | Yes, optional |
| Others | Software access overdrive – remote shut down |