Vapor Polishing
Chemical Vapor Smoothing
PostPro Chemical Vapor Smoothing process is a physio-chemical process that can smooth a wide variety of thermoplastic polymers.
The process is non-line-of-sight and can smooth complex internal cavities of polymer parts.
PostPro vapor smoothing technology is highly controllable, allowing reproducible results with no degradation of a parts' mechanical properties.
The process has been evolved from the PUSH process, developed at the University of Sheffield.
Benefits of PostPro Vapor Smoothing
Surface smoothing process that improves the part performance, seals the surface, and offers an injection molding look and feel. Combined with UL & CE certification, the patented PostPro vapor smoothing technology is recommended by the world leading additive manufacturing players.
SURFACE ENHANCEMENTS
PostPro vapor smoothing enhances performance and aesthetics of each part. Sealed surfaces are easier to dye, easier to certify for skin and food contact, while keeping dimensional accuracy without marks from fixtures.
THROUGHPUT
Our throughput process allows for short cycle time, with perfect consistency from batch to batch. The large chamber size is ideal for high density of parts.
ACCESSIBILITY
Ease of use, ease of maintenance and vast material compatibility creates accessibility for diverse applications and industries. Ergonomic, safe and UL & CE certified.
PostPro 3D
PostPro 3D is ready to accelerate your additive manufacturing. Tested by industry leaders, certified and ready to use in your large-scale industrial production. PostPro 3D provides the reliability and performance needed to bring your additive manufacturing production to the next level.
Designed for high volume production
Offering almost 90 litres of smoothing space, and a cycle time of under 2 hours, PostPro 3D is ready to smooth your parts consistently and repeatedly.
Taking your parts to the next level
PostPro 3D takes your parts performance to the next level. By enhancing your surface, it not only creates beautifully looking parts, it also improves mechanical performance, seals the surface-enabling easy cleaning, dying and coating, while keeping dimensional accuracy without marks from fixtures.
It's as simple as that!
PostPro 3D is easy to use. You will be up and running within 1 day and provides compatibility with over 100 materials of varying printing technologies, both powder-bed fusion and fused filament fabrication. It will create opportunities for a wide array of new applications to grow your business.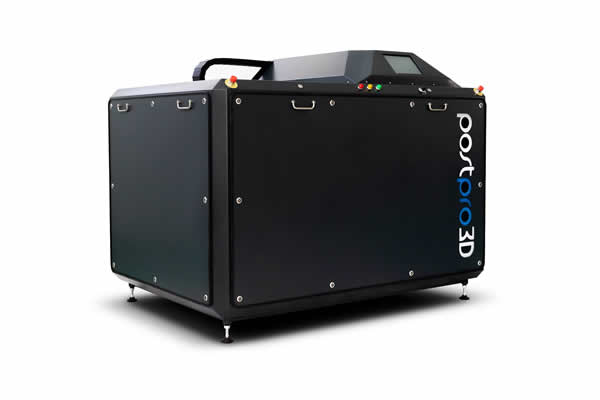 POSTPRO 3D MINI
Designed for prototyping and low volumes
With a 50 liter chamber, PostPro 3D MINI was developed for quick and efficient post-processing of prototypes and a series of smaller part sizes. Ideal for research and development, and design and production activities.
Plug-and-play
PostPro3D MINI offers all of the benefits of the PostPro 3D machine, just in a more compact unit.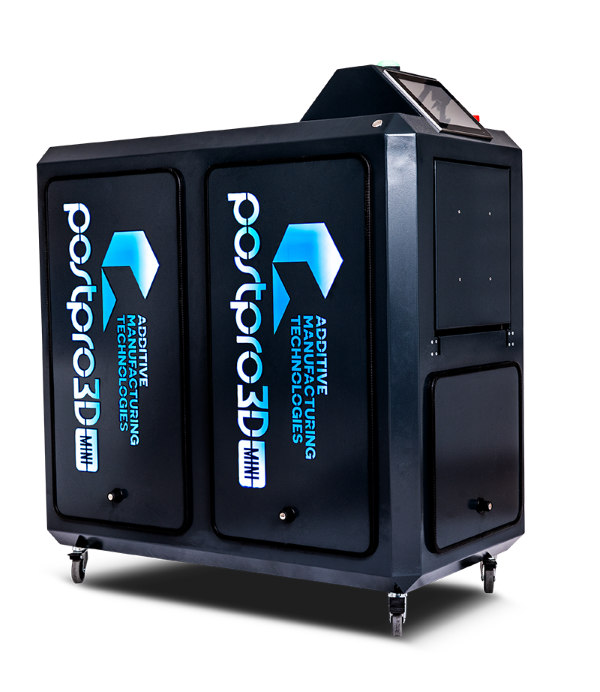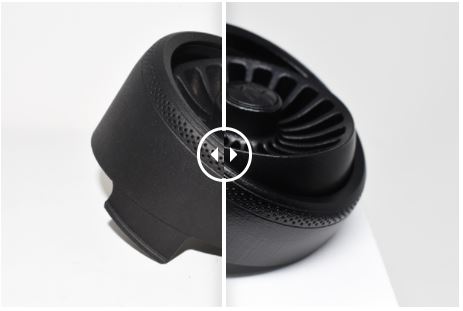 Increased mechanical properties
Due to the removal of surface porosity, extensive testing demonstrates that vapor smoothed demonstrated no loss in Ultimate Tensile Strength (UTS) with an increase in Elongation at Break (EAB).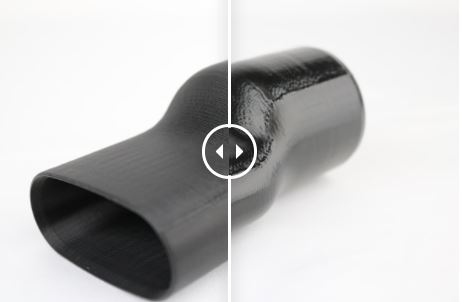 Injection molded surface quality
Using a series of predefined parameters, chemical vapor smoothing achieves for the first time a surface finish that matches injection molding techniques with an RA of less than 1 micron.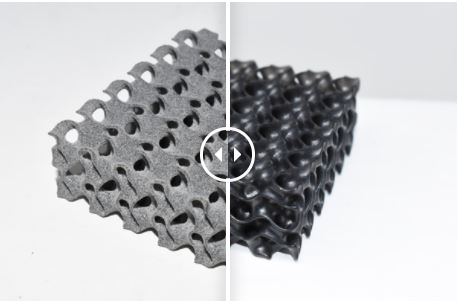 Dimensional accuracy
The process does not degrade the mechanical properties of the parts. After vapor smoothing, parts exhibit no more than a 0.4%-dimensional change irrespective of the desired finish level.
Seals against liquid & gas intake
The vapor smoothing process completely seals the surface, eliminating liquid or gas intake.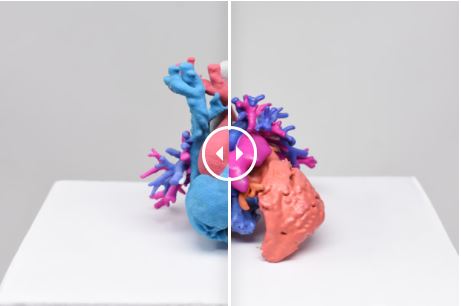 Enhances colour
Vapor smoothing enhances the colour consistency and hue of coloured part. Additionally, parts that already have colour, such as HP MJF 580 parts, do not bleed in PostPro 3D machines.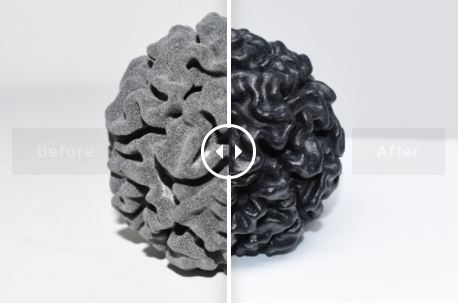 Reduction in bacteria growth
Tests have shown the reduction of bacteria growth and attachment on parts that have been chemically vapor smoothed.
Elastomers
TPEs, TPUs, PEBAs, SBCs
Ultrasint® TPU01 for HP Multi Jet Fusion printers
Surface roughness reduction of over 1000%. ​
Processing provides parts with improved hardness shore, elongation-at-break and tear resistance ​
Uniform sealed surface ​
Shrinkage reaches a maximum of 1%.
Rigid Plastics
PA6, PA11, PA12, ABS, PC Arkema Rilsan® polyamide 11
Surface roughness reduction of over 800%
Processing provides parts with improved ultimate tensile strength, yield stress and elongation-at-break
Quality sealed surface
Increased functionality
Performance & Composites
Carbon filled, Glass filled, Flame retardant, Nanocomposites HP Glass Filled polyamide 12
Increased durability
Increased thermal connectivity
Processing provides parts with improved elongation at break and ultimate tensile strength
TAKE YOUR PRODUCTION TO THE NEXT LEVEL
Compatible with all powder-bed and filament-based printing technologies: SLS, HP MJF, FDM, FFF, and FGF.
To see the results of PostPro treatment on your own 3D printed parts, send them to us for complimentary benchmarking.