3D Gence Double P255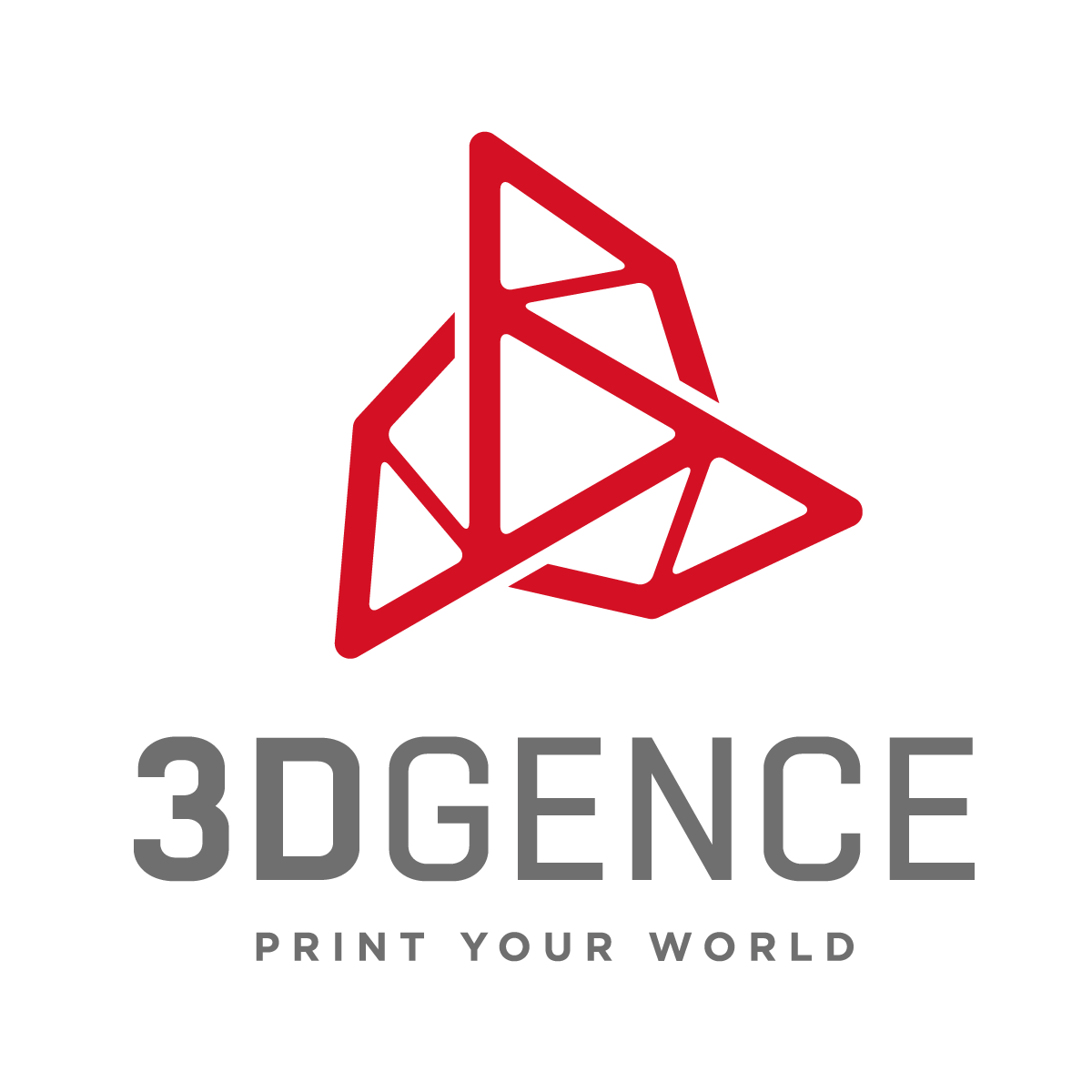 3DGence Double P255
Dual-extruder 3D printer developed for professional use certified by TÜV Rheinland. Designed to create accurate parts with great detail using soluble support material.
CONTACT US
Features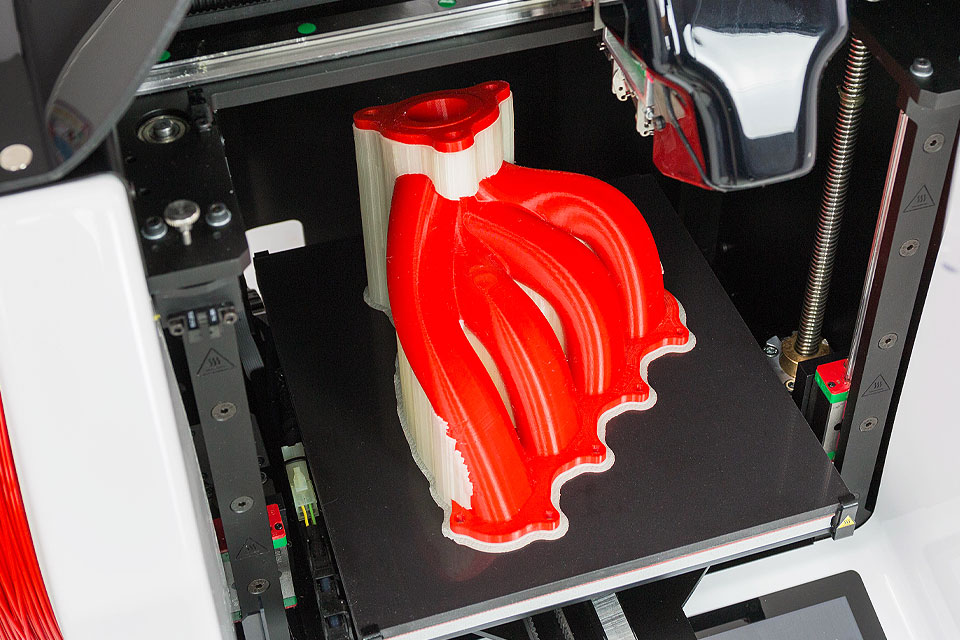 Water soluble support
3D printing geometrically complex models
Remove supports from the 3D printed parts without any problems. Obtain elements with a certain mobility by rinsing filament in water.
Autocalibration
No need to calibrate the 3D printer manually
User involvement in the calibration process has been minimized as much as possible.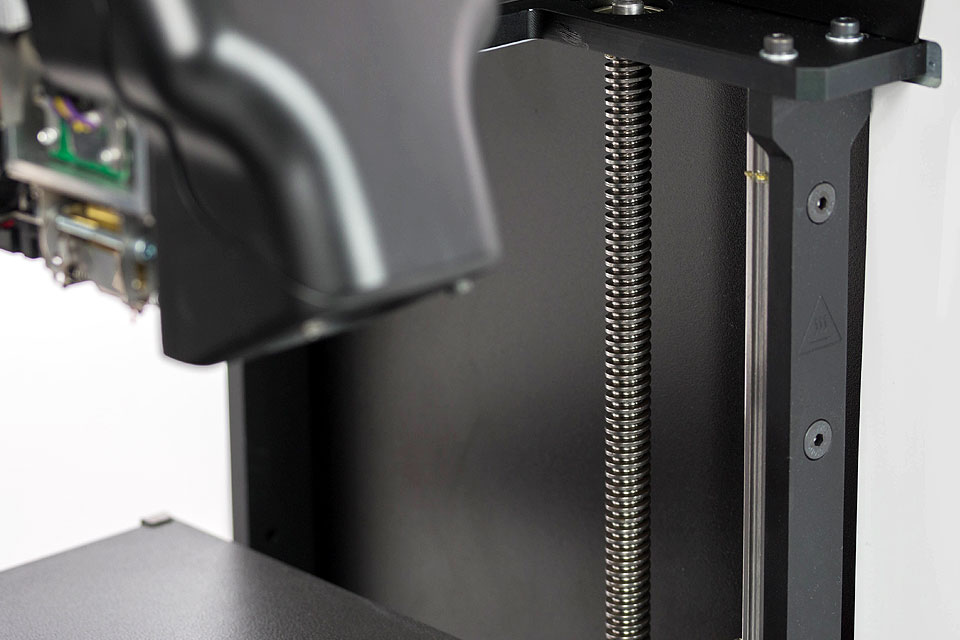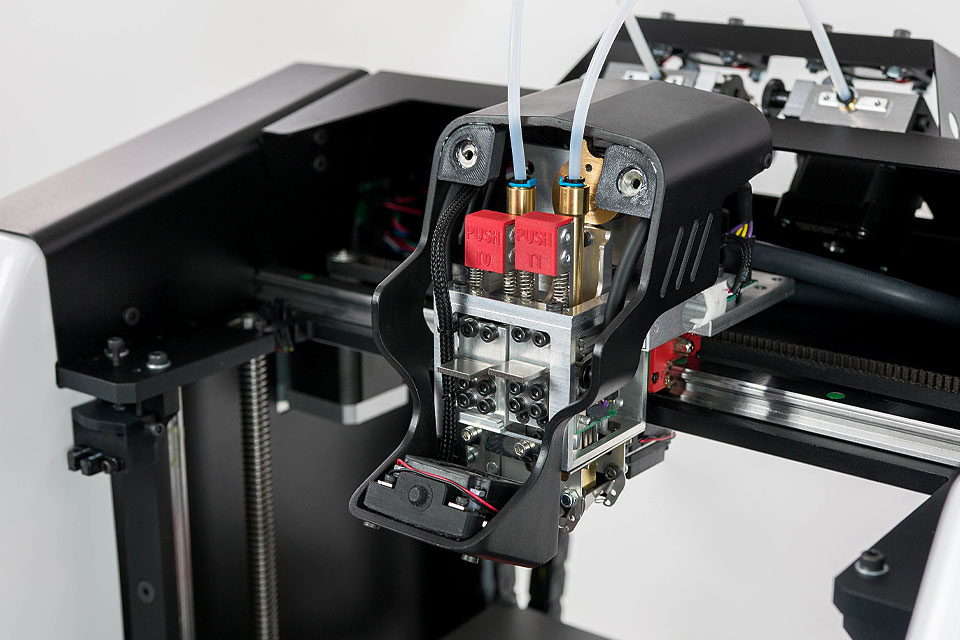 Dual swappable hotends
3D printing with multi-materials is possible.
The use of proprietary hotends guarantee high-quality parts 3D printed from model and support material. In addition you can swapped out hotend quickly without requiring any tools
Open material base
Working with all the primary materials used in FDM
3D print with all filaments available on the market, you are not restricted to a specific brand of filament.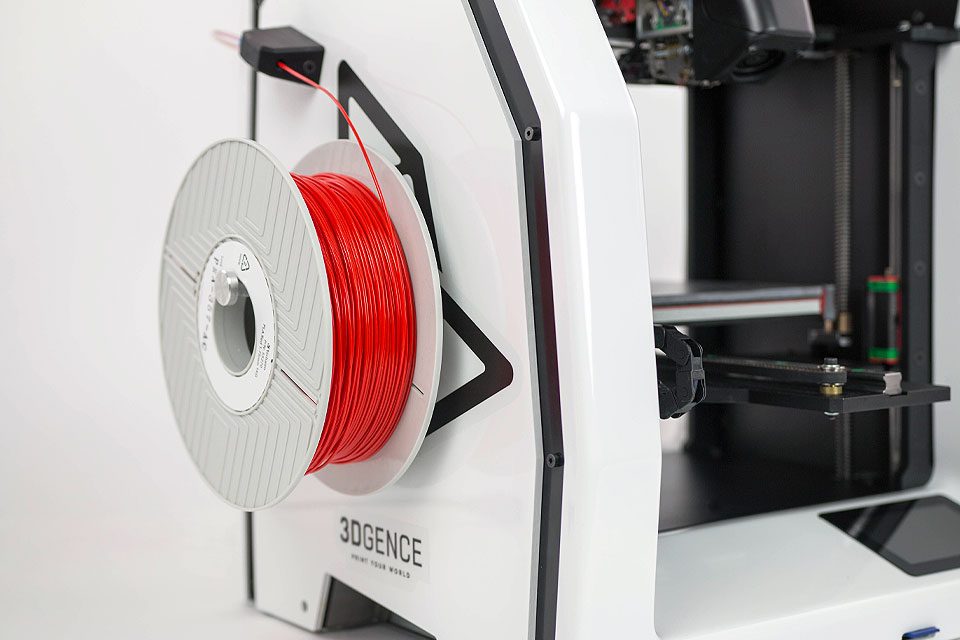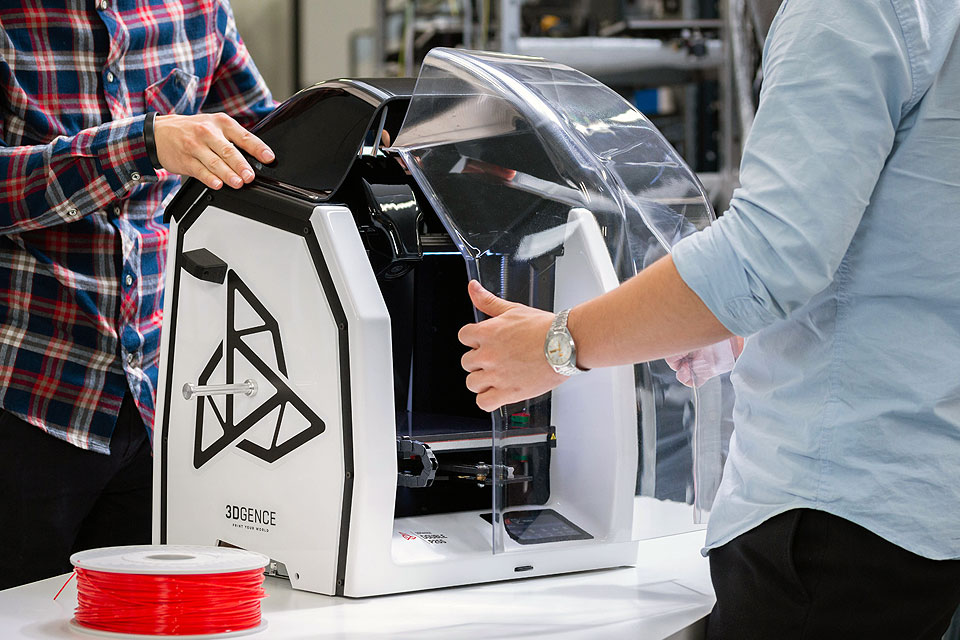 Enclosure
Ensuring stable temperature during the printing process
Improve the quality and dimensional accuracy of the printed parts and use dedicated enclosure to reach steady temperature during 3D printing with the Smart ABS, PP and PolyMide CoPa
Material flow control system
The extrusion quality measurement system is equipped with automatic error detection, which enables constant supervision over the quality of each printout.
3DGence DOUBLE P255 will automatically pause the printout if there will be a shortage of material in the feeding system.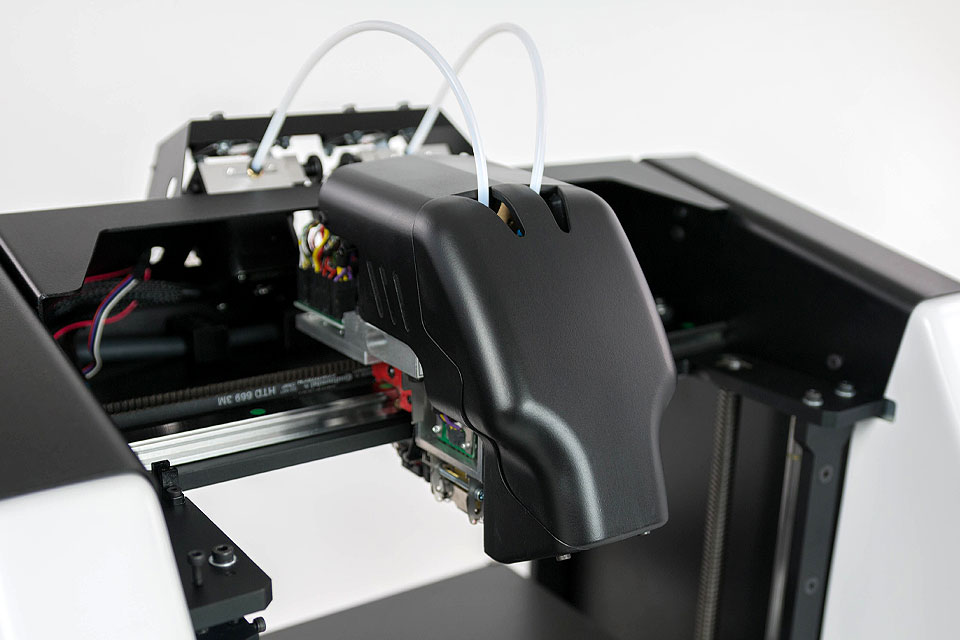 Filaments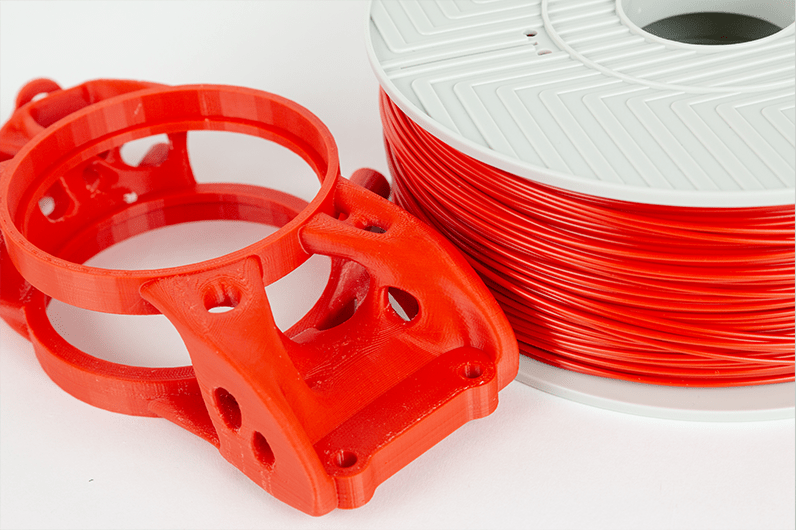 ABS
ABS is one of the most popular thermoplastics, regardless of production technology.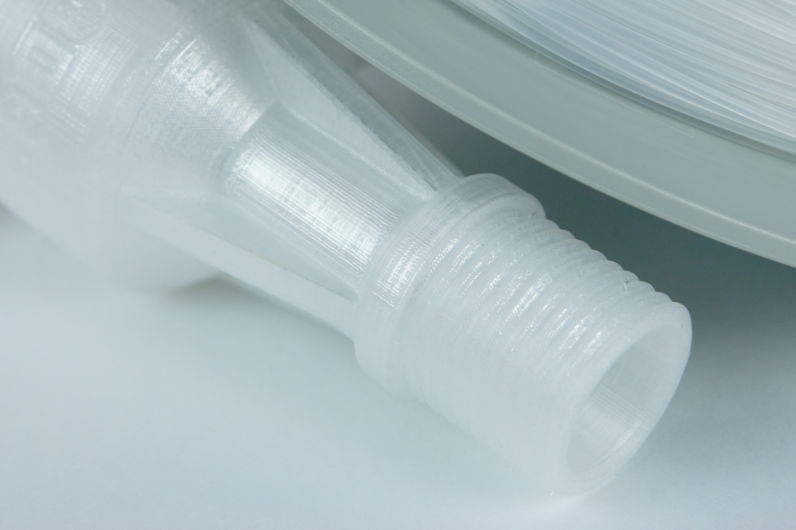 PP
Offers excellent print quality, high fatigue, mechanical strength and good thermal resistance.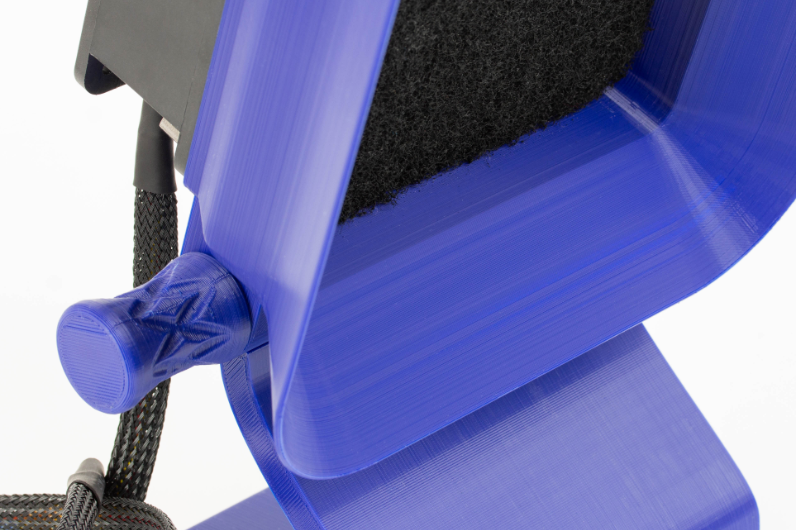 PLA
Biodegradable thermoplastic polymer, that is produced out of renewable resources.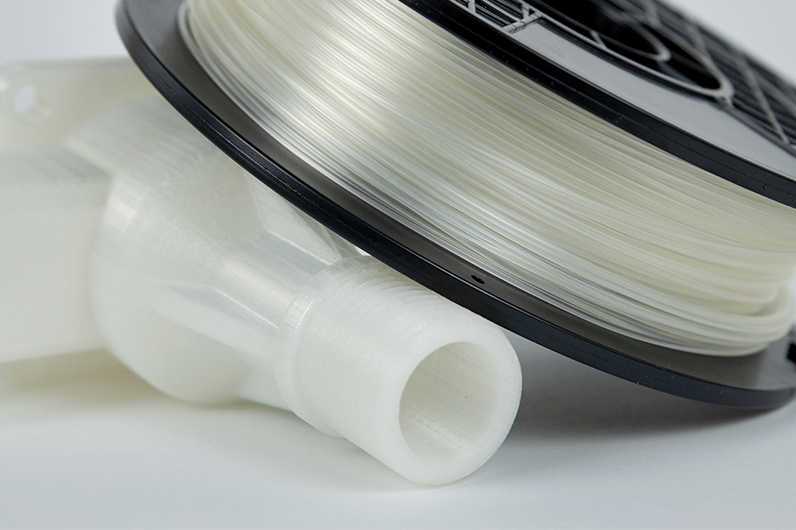 NYLON
Material approved for contact with food. Highly hygroscopic.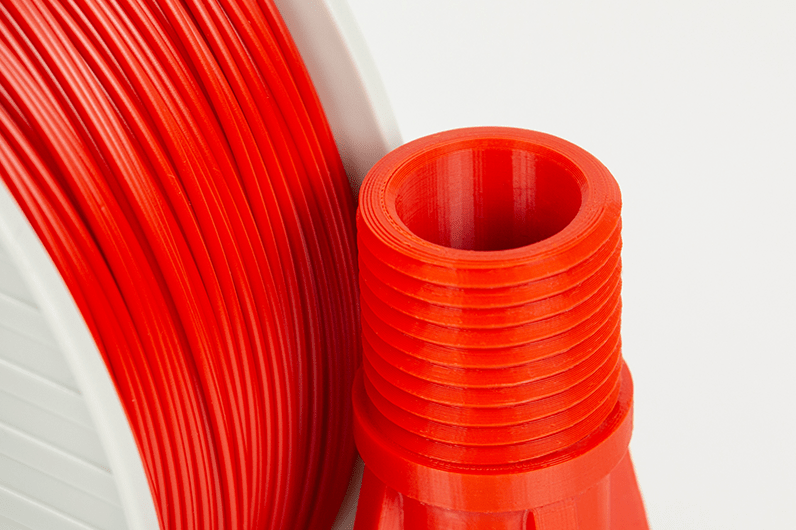 SMART ABS
for DOUBLE P255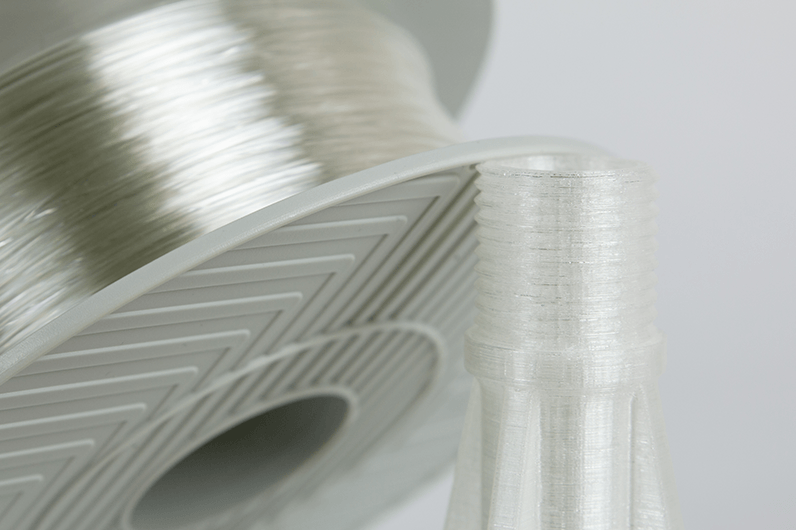 Technical specification
| | |
| --- | --- |
| Print Technology | FFF |
| Build volume | 190 × 255 × 195 mm (9 448 cm3) |
| Minimum layer height | 20µm |
| Number of printheads | 2. |
| Nozzle diameter | 0.4/0.4 mm |
| Filament diameter | 1.75 mm |
| Printhead temperature | 270°C |
| Buildplate temperature | 160°C |
| Model materials | PLA, PP, PA, ABS, TPU |
| Support materials | Water-soluble support material BVOH, HIPS |
| Power requirements | 230V AC |
| Max power draw | 600W |
| Communication | USB drive, SD card |
| Slicing software | 3DGence SLICER 4.0 |
| Sensors | Material flow control sensors |